Penny round crystal glass tile backsplash resin kitchen with conch designs floor bathroom mosaic tile GCT619
---
Brand: Bravotti
Product Code: GCT619
Availability: In Stock
FREE

SHIPPING
$22.24

$25.99

Ex Tax: $22.24
Price for 1 sheet (approx. 1 sq.ft)
This product has a minimum quantity of 11 sheets
Return Policy:

Returns accepted if product not as described or product is defective or product arrives that is not what was ordered. Full refund if you don't receive your order. View details

Payment:
Sheet Size: 300x300mm
Diameter: 15-48mm
Thickness: 8mm
Shape: Round
Usage: Backsplash & Wall
Color: Gray
Sold by: Sheet
Finish: Glossy, easy for cleaning
Style: Craftsman
Mosaic Pattern: Round & Dot
Design: Resin with conch
Features: Water-Resistant
Collection: Glass Conch Tiles
Application: Kitchen, Bathroom, Bedroom, Living room and other applications
Tile Type: Mosaic
This glass mosaic is mesh mounted on high quality fiber glass, easy installation of any mosaic tile projects.
The penny round tile has a zero water absorption rate, and this tile exceeds ANSI standards for water absorption for mosaic tile.
It is strong, durable, contamination free, and only the best quality tiles are used as our tiles are inspected for blemishes before shipment.
Each sheet of this round glass mosaic tile is approximately 1 square feet (12 * 12 inch), and 11 sheets is about one square meter.
The glass conch tile is used for bathrooms, spas, kitchen backsplash, wall facades and pools as well as a variety of other applications. If you are looking for something to add a personal touch to your kitchen or bathroom or any other space in your house, glass conch tiles on Bravotti will help you achieve what you want!
Dimension
Sheet Size
300x300mm
Thickness
8mm
Features
Color
Gray
Finish
Glossy, easy for cleaning
Mosaic Pattern
Round & Dot
Shape
Round
Materials
Material
Resin and Conch
Scenes
Space
Kitchen, bathroom, bedroom, living room and other applications
Usage
Backsplash & Wall
Production Deadlines
It takes 5-7 business days for production if the item is currently out of stock.
Delivery Time
Expedited: 3-5 business days
Standard: 6-8 business days
All mosaic tiles ship out from China, and we can ship to over 200 countries & regions.
Safe Payment
Pay with the world's most popular and secure payment methods.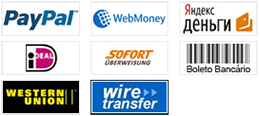 Shop with Confidence
Our buyer protection covers your purchase from click to delivery.
Full Refund if you don't receive your order
Refund or Keep items are not as described
Tags: glass conch tile, resin kitchen, round glass tile backsplash, floor bathroom tile, glass mosaic tile, penny round tile